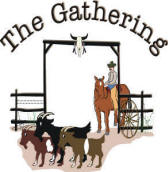 MGR Shows ~ Online Entry Form
Yerington, NV - September 1, 2017

This online form is for the MGR Show of the Galaxy Empire Show. Deadline for entries is August 15, 2017.

You must be at least 18 years of age to use this entry form.
By completing this form, you are stating that you have read the MGR Show Rules, as well as the specific rules for
The Gathering Myotonic Goat Show and agree to comply with the show criteria.
Do not use this form to enter the FGG Shows. Click here to enter the FGG Shows.